Actor
Siddharth
is now facing a severe backlash after he sent out a tweet criticizing
Saina Nehwal
. The actor in his tweet made a 'subtle' usage of sexual innuendo.
Saina Nehwal on January 5 took to Twitter to express her opinion about the incident that happened in Punjab recently when Prime Minister Narendra Modi visited there. The actor replied to Saina's tweet said, "Subtle cock champion of the world… Thank God we have protectors of India."
Look at the tweets here!

Several politicians criticized his tweet stating that his comment was 'lewd'. The National Commission for Women also sent a notice to Twitter asking them to immediately block the account of actor Siddharth as his comment was 'misogynist and outrageous'. The National Commission for Women has also sought an FIR against the actor.
Here is the detailed letter from the National Commission for Women!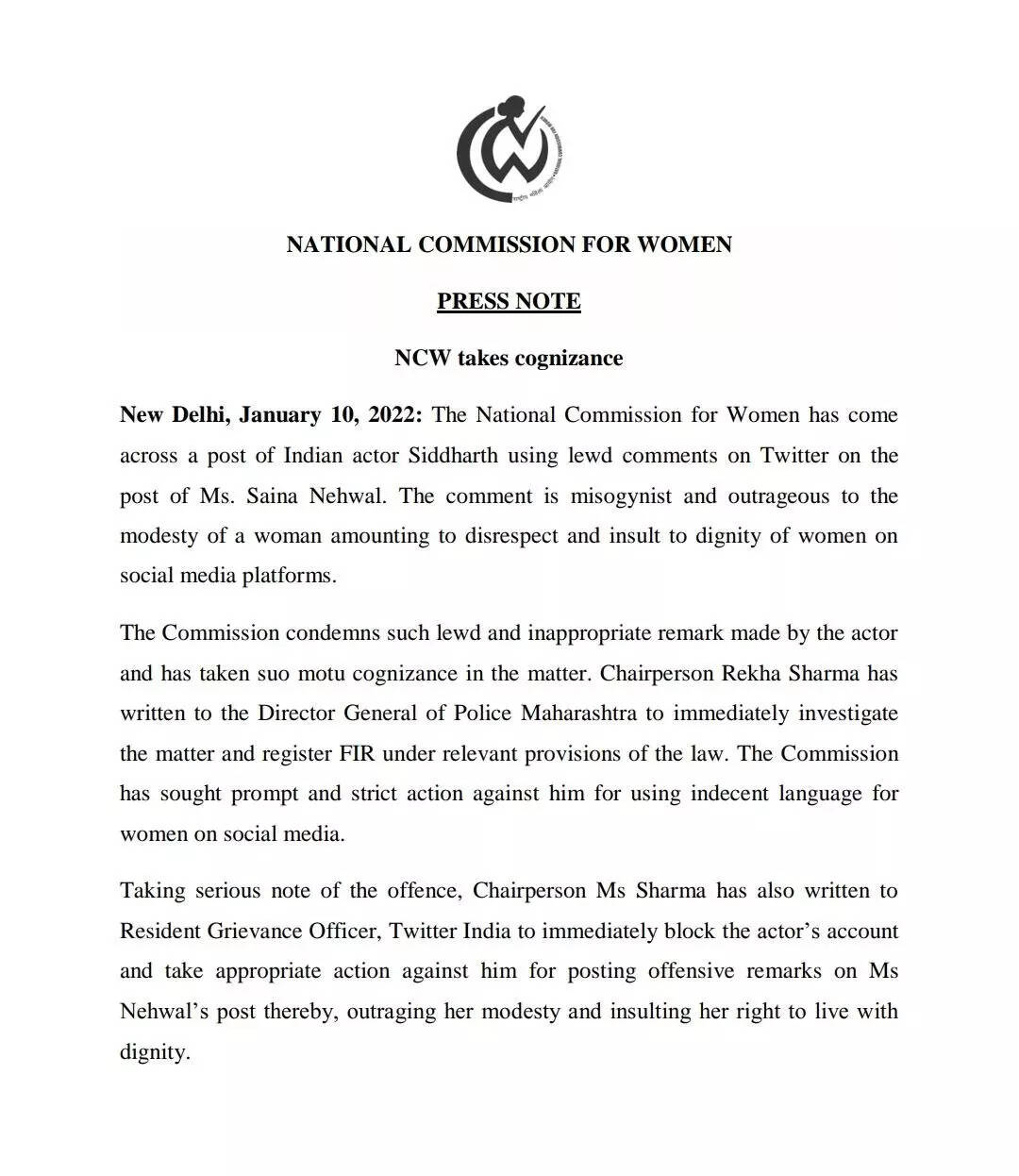 Later, responding to the criticism, Siddharth stated that he did not mean anything derogatory and only referred to "COCK & BULL". His tweet read, " 'COCK & BULL' That's the reference. Reading otherwise is unfair and leading! Nothing disrespectful was intended, said or insinuated. Period."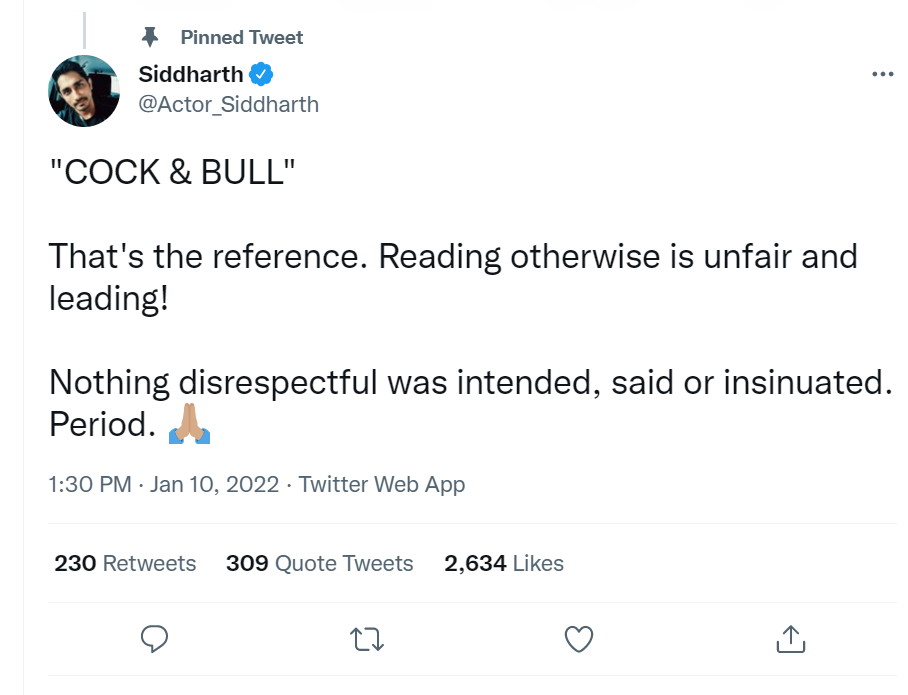 Singer Chinmayi Sripaada also expressed her dissatisfaction over his tweet. She wrote, "This is really crass, Siddharth. You just contributed to what a lot of us women are fighting against."